The inspection process begins with our Contract. North Carolina requires the use of a written contract/agreement between Home Inspectors and their clients. You will receive a copy of this document for your signature at the time of scheduling by email. The contract can be signed and returned by email or it can be signed on the day of the inspection. We encourage you to preview it in advance so that you become better aware of your home inspection's basic limitations and exclusions. To preview Aber Home Inspections contract, please click here.
The inspection process generally takes two to four hours depending on the size, age, and condition of the home. (One to one and half hours per 1000 square feet is a reasonable rule of thumb for newer construction.) Your participation is strongly encouraged! We find that we can achieve the best results when you take part in the inspection. There is no substitute for firsthand observation and immediate conversation about the many topics which will surely be of interest. Your clearly written computerized report with color photos will then reinforce what you saw at the inspection.
For those clients who are unable to attend, the finished report is a close second to being there. If you have questions, you are encouraged to contact your inspector via text, email or phone. We will gladly be available to discuss any aspects of the home inspection.
A home inspection is an evaluation of the visible and accessible systems and components of a home and is intended to give our client an understanding of their condition. Our inspections are for safety, structure and mechanicals, but not code compliance. We will always be looking for safety issues, items that are not functioning, as they should, and systems that are nearing the end of their useful life. Our goal is not to alarm, but to inform our clients, in order to help them to make a sound decision.
The areas to be inspected include, but may not be limited to, the following systems and components:
STRUCTURE
Foundations, framing, floors, walls, ceilings, and roof structure.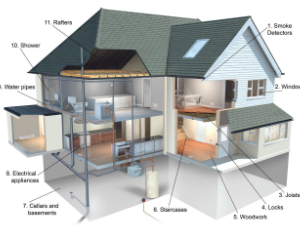 EXTERIOR
Siding, trim, doors, decks, steps, porches, vegetation, surface drainage, walks, driveways, and patios.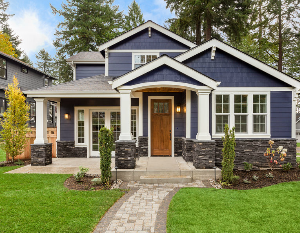 ROOF SYSTEM
Roof covering, roof drainage, skylights, chimneys, and flashings.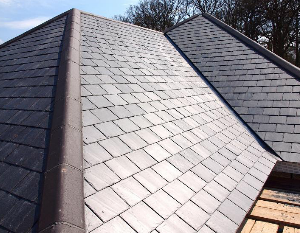 PLUMBING SYSTEM
Water and waste pipes, vent systems, fixtures, water heaters, and sump pumps.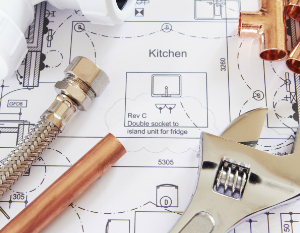 ELECTRICAL SYSTEM
Service drop and entrance conductors, service panels, volts and amperage, outlets, and switches.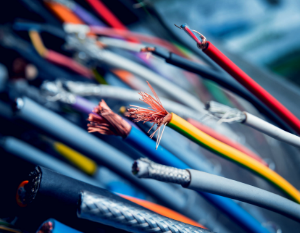 HEATING AND COOLING SYSTEM
Heating systems, central and through-wall air conditioners, vents, and energy sources.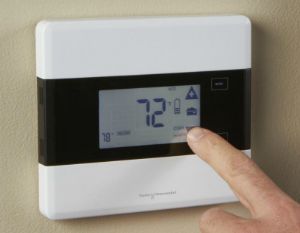 INTERIOR
Walls, ceilings, floors, stairs, cabinets, counters, doors, and windows.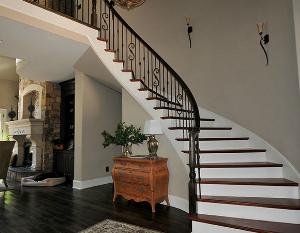 INSULATION AND VENTILATION
Insulation in basements, crawl spaces and attics. Ventilation for attics, crawl spaces, kitchens, baths, and laundry areas.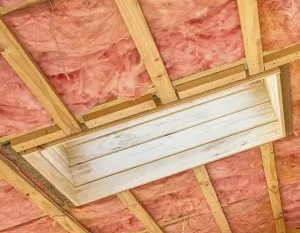 BUILT-IN KITCHEN APPLIANCES
Permanently installed dishwasher, range, cook top, oven, microwave, range hood, garbage disposal, and trash compactor.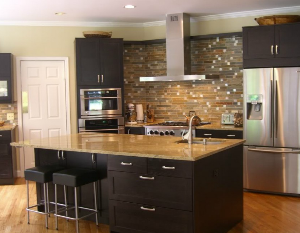 Aber home inspectors are licensed with the State of North Carolina. Our home inspections are performed in accordance with the Standards of Practice of the North Carolina Home Inspection Licensure Board and the Board's Code of Ethics, to which we strictly adhere. We are also a member of the American Society of Home Inspectors (ASHI), the most respected professional society of home inspectors in North America.
Office Hours: 
Our office staff is ready to take your calls.
Every phone call is important to us and will be returned promptly, even during after-hours.