A warm welcome from both of us..
Our Story
Our home inspection company's journey began with a simple idea – our "Aha" moment over 25 years and 6,000 home inspections ago.
The idea of working hard at what we love doing, side by side, inspired us to be our best. To rise to the challenge of becoming home inspectors in a time when the industry was not well known, required grit, and determination. Of course, a bit of humor was helpful to keep us sane along the way too!
Through the years, after building a strong and successful business, we realize that our purpose for being here really is about the great people we serve – our clients!
Our clients are the reason we stay in business.
We never lose sight of the fact that our job is to inspect their homes as if we were inspecting the home for ourselves – because we care! And that's the way it should be.
We are, Bob and Carol Aber, the owners.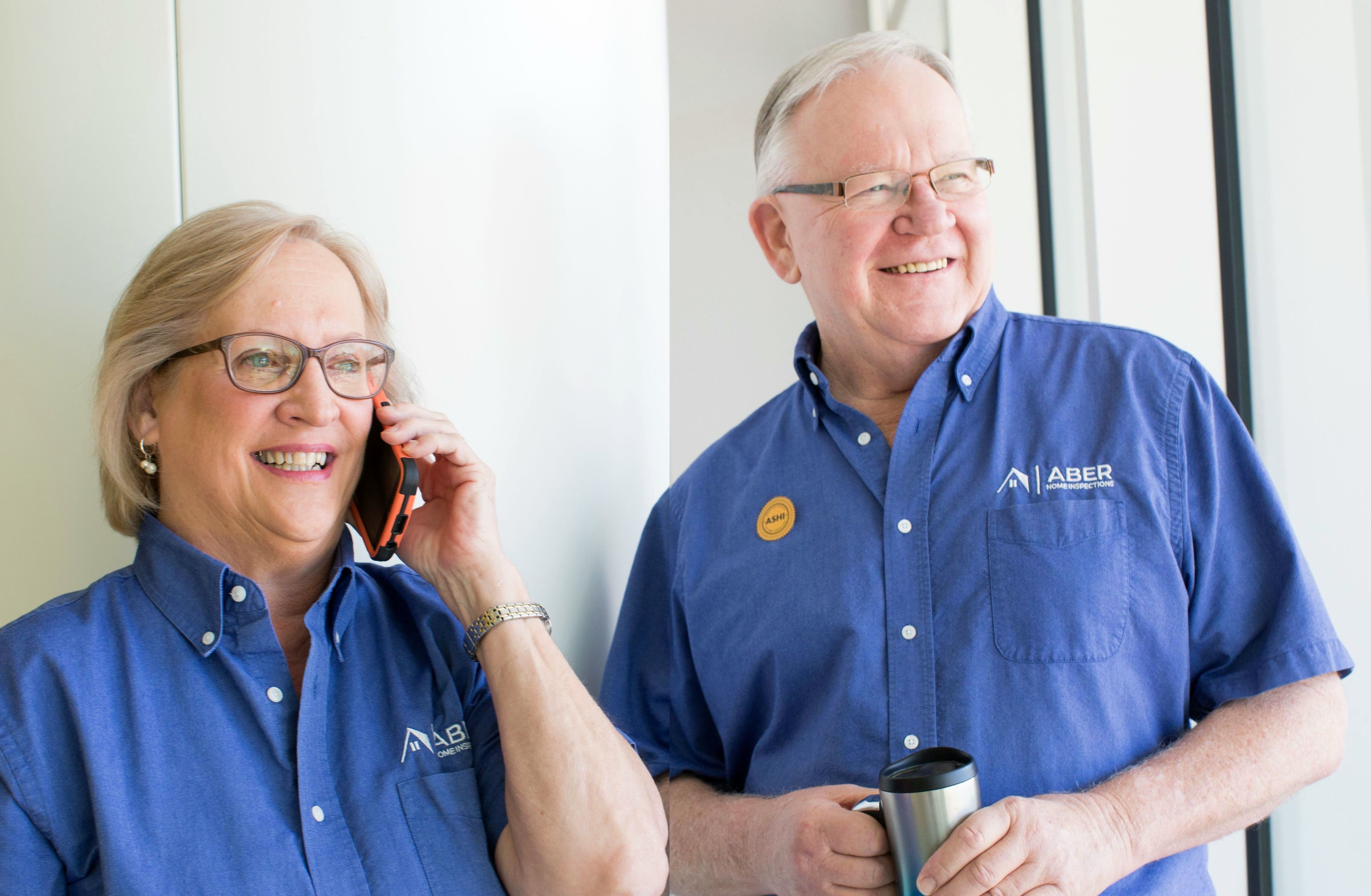 TRUSTED SERVICE
Our past clients are answering this question frequently by what they are saying in our Google reviews. We invite you to read them and decide for yourselves if we deserve your business and your trust.

REPEAT CLIENTS
We are very humbled by the fact that we are often referred to new clients by our past clients and, more so, when asked to inspect their second or third home. It is especially heartwarming when past clients refer their children to us for their first home – that's trust!

FAMILY OWNED
We are a family-owned small business that offers you, our client, a quality driven, comprehensive and unrushed home inspection. We can accomplish this through our ability to schedule only one inspection a day. This eliminates the pitfalls that can come from the rush to perform multiple inspections as could occur with larger firms.

THE GOLDEN RULE
Lastly, our service to you does not end at the home inspection. From our beginning in 1998, we have always strived to be available to our clients long after the inspection is over. We go the extra mile even if that means going out on a weekend to your home to help clarify or explain something you might have a question about. It comes down to the golden rule of treating people, as we would want to be treated!
Office Hours
Our office staff is ready to take your calls.
Every phone call is important to us and will be returned promptly, even during after-hours.